Scroll down to continue
TEAR GAS: AN INVESTIGATION
What it is, how it is abused and why you should care
This platform contains:

Expert Testimonies

Videos and stories

Information about manufacturers

Incident map
Introduction
We are led to believe tear gas is a safe method of dispersing participants of violent protests. Today, it is a part of many security forces' arsenal of less-lethal equipment – weapons that are alternatives to firearms. These weapons are called less-lethal rather than non-lethal as, although they are not designed to kill, there is still the possibility of lethal effect. The availability of tear gas can mean police avoid having to resort to the use of more harmful weapons. But in practice police forces use tear gas in ways that it was never intended to be used, often in large quantities against largely peaceful protesters or by firing projectiles directly at people.
Its widespread abuse raises questions about the lack of regulations of appropriate use or standardised formulations of toxicity, the questionable decision-making of those in control of police operations, and the lack of training of many police officers deploying it. Despite serious human rights concerns and guidance issued recently by the United Nations, the design, manufacture of, and trade in tear gas remain poorly regulated. In this report, we investigate why tear gas use is harmful and what we can do about it.
WHAT'S INSIDE?
Here, we look at some of the components known to be present in some tear gas canisters: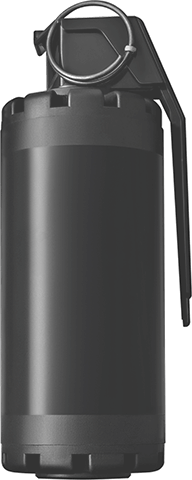 WHAT'S INSIDE?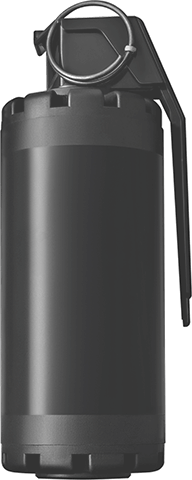 Lachrymator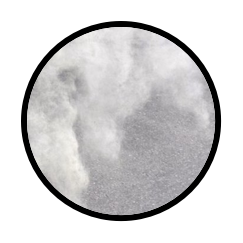 Potassium nitrate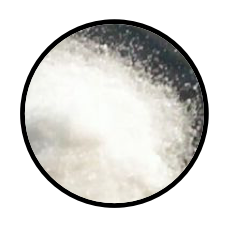 Potassium chlorate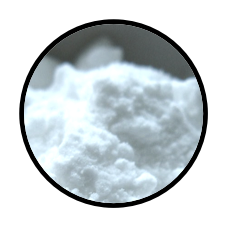 Silicon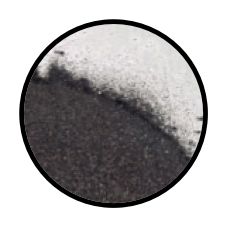 Magnesium carbonate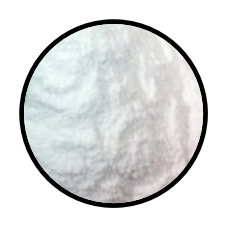 Sucrose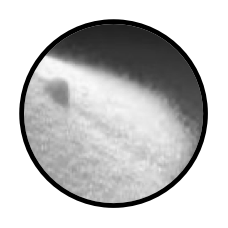 Nitrocellulose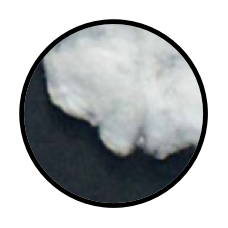 Charcoal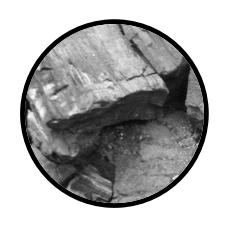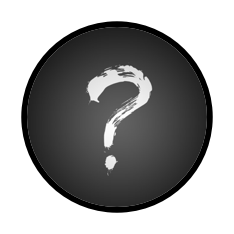 Health Consequences
Exposure to tear gas causes a burning sensation and induces streaming eyes, coughing, tightening of the chest and difficulty breathing, and skin irritation. In most cases, effects wear off in 10 to 20 minutes. However, tear gas affects people differently, with children, pregnant women and the elderly particularly susceptible to its effects. Toxicity levels can vary according to the product specifications, the quantity used, and the environment it is used in. Prolonged contact can pose severe health risks. Due to limited published research on the effects of these gases, we are yet to discover the full scope of its impact, and further systematic studies are urgently needed.
Here, we have highlighted some of the health concerns outlined by the U.S. Center for Disease Control and Prevention and by Physicians for Human Rights.
Health Consequences
Nose


Respiratory System


Lungs


Eyes Mouth


Skin


Psychological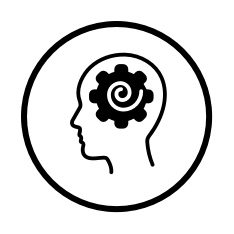 Cardiovascular System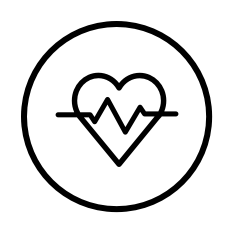 Direct Impact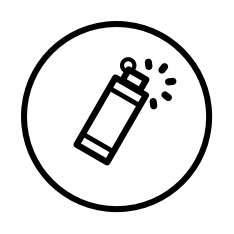 EXPERT INTERVIEWS
Amnesty International interviewed experts in health care, policing, trade, and business and human rights to understand the many ways tear gas is misused around the world. Taken together, these interviews show the gulf between portrayals of tear gas as a simple less lethal weapon used for crowd dispersal, and the harm its misuse can cause in reality.
Rohini Haar
Emergency Physician and Researcher
UC Berkeley
Graham Dossett
Policing and Human Rights Expert
Human Rights Centre University of Essex
Tara van Ho
Business and Human Rights Expert
University of Essex
Anna Feigenbaum
Associate Professor in Communication and Digital Media
Bournemouth University
Ara Marcen Naval
Former Deputy Director for Arms Control and Human Rights
Amnesty International
HOW IS IT ABUSED?
According to Amnesty International's Use of Force Guidelines and position paper on Chemical Irritants in Law Enforcement, tear gas may only be used in situations of more generalized violence for the purpose of dispersing a crowd, and only when all other means have failed to contain the violence. It may only be used when people have the opportunity to disperse and not when they are in a confined space or where roads or other routes of escape are blocked. People must be warned that these means will be used, and they must be allowed to disperse. Cartridges with chemical irritants may never be fired directly at any person. If used, repeated or prolonged exposure should be avoided and decontamination procedures should be followed immediately.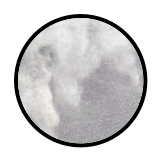 Lachrymator
A number of different chemicals can be used in a tear gas canister as the acting irritant, most commonly: CS, CN, CR or PAVA. These chemicals are solids at room temperature. When heated, they produce the burning agent associated with tear gas.

CS gas, short for 2 – Chlorobenzalmalononitrile, is a cyanocarbon and the most common ingredient in tear gas. When heated, it produces the agent that causes irritation to the eyes, nose, skin and mouth.
Formula: C10H5ClN2

CN, short Chloroacetophenone, is commonly known as Mace©, a form of tear gas sold in some countries for personal protection.
Formula: C8H7ClO

CR is short for dibenzoxazepine. CR gas is slightly soluble in water, allowing it to be used in water cannons, smoke grenades, handheld spray cans, and tear gas canisters. CR gas is the least common, but often most potent, lachrymator agent.
Formula: C13H9CNO

PAVA is the abbreviation for pelargonic acid vanillylamide (nonivamide), the standardized synthetic variant of oleoresin capsicum.
Formula: C17H27NO3


Potassium nitrate
Potassium nitrate, also called saltpeter, is an oxidizer, and allows other chemicals in the canister to burn hotter. It is also one of the major constituents of gunpowder.

Formula: KNO ₃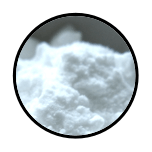 Potassium chlorate
Potassium chlorate contains oxygen, potassium, and chlorine and is another common oxidizer in propellants and explosives. As it burns, it breaks down into potassium chlorate smoke, which is an irritant and causes major negative health effects at high concentrations.

Formula: KClO3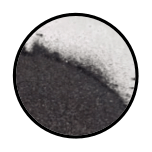 Silicon
Silicon refers to any chain made up of alternating silicon atoms and oxygen atoms, combined with carbon and hydrogen among other elements. In tear gas, silicon is converted to droplets as the potassium nitrate and charcoal burn. The silicon helps ignite other ingredients in the canister. Silicon helps prolong the lifespan of tear gas, especially on clothes and in the surrounding environment.

Formula: (R2SiO)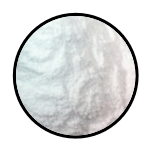 Magnesium carbonate
Magnesium carbonate keeps the other volatile chemicals in the canister stable, like Potassium Chlorate. Magnesium carbonate also gives off CO2 when burned, further dispersing the tear gas.

Formula: MgCO3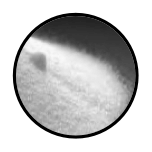 Sucrose
Sugar is the main fuel that burns and converts powdered CS, CN, or CR into a noxious gas.

Formula: C12H22O11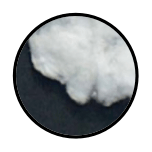 Nitrocellulose
Nitrocellulose is a highly flammable compound that also helps bind ingredients together.

Formula: [C6H22(NO2)3O5]N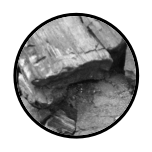 Charcoal
Charcoal is lightweight black carbon. It is found in the fuze to act as a delay and then ignite the contents of the rest of the canister.

Formula: C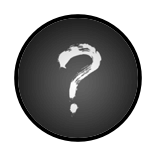 There is almost no transparency in the tear gas production industry, and so little is known about what exact chemical combination is present inside each brand of tear gas canister. The concentration of the lachrymator varies significantly between products, and companies are not required to disclose the ingredients. The effects of the lachrymator agents are temporary at low concentrations, but higher concentrations can cause severe injury. Studies of the effects of tear gas have, in large part, been limited by the absence of information on what is actually inside the canisters.


Tear gas must not be used in confined spaces or in situations in which people have difficulty dispersing, such as football stadiums or shopping malls, buildings, underground stations or dead-end streets. Exposure to tear gas in confined spaces with limited ventilation increases the detrimental effects of the active agent. In these circumstances, the pulmonary function problems can persist for several hours, days, or months after exposure. When used in a confined space, people are unable to avoid the chemical irritant.

In this example from Santiago de Chile from the 6 November 2019, police fire tear gas at the entrance to the Duoc UC private University campus.



Firing directly at people
Tear gas grenades, projectiles or canisters should never be fired directly at individuals. When fired, these canisters become dangerous projectiles, and direct impact can result in penetrating trauma or blindness, especially when fired from a close range or targeted to specific parts of the body.

In this example from protests in Caracas, Venezuela on 26 April, 2017, a protester is hit directly by a tear gas canister in his stomach.



Law enforcement agencies should not repeatedly expose the same targets to chemical irritants over a short period. In such situations the exposure to the toxic properties of the chemical agents can cause unnecessary harm and increase respiratory complaints. Human rights standards require that their use is necessary and proportionate to achieve a law enforcement objective, i.e. dispersal. This requires a constant re-assessment of the situation before any further rounds of chemical irritants are dispensed or fired.

In protests in Hong Kong on 21 July 2019, police fired numerous rounds of tear gas at crowds on Connaught Rd, engulfing protesters in clouds of tear gas.



Tear gas should never be used against peaceful or largely peaceful public assemblies. It should only be used in situations of generalized violence for the purpose of dispersing a crowd when all other means have failed to contain the violence, and where there are adequate escape routes. It should be used to the minimum extent necessary and only after clear warnings are given. Repeated or prolonged exposure should be avoided. When deploying tear gas, police must always consider its indiscriminate nature and that it may affect bystanders not engaged in the violence.

In the example here from 9 October 2019, police in the city of Guyaquil in Ecuador launch tear gas canisters towards peaceful protesters forcing them to disperse.



Tear gas is by its nature indiscriminate and affects people differently. Some groups, like older people, pregnant women, or people suffering from illnesses could be particularly susceptible to the effects of tear gas, and find it difficult to escape affected areas. Young children might be excessively exposed to the toxins, given that tear gas tends to concentrate closer to the ground and their smaller body size concentrates toxic effects. Tear gas should not be deployed near or around a hospital, and medical care must be available to those who require it. The police should always bear in mind the diversity of those participating in a public assembly and their varying means of escaping or avoiding exposure to tear gas.

In this example from Sudan on 9 January 2019, Sudanese security forces enter a hospital and fire live bullets and teargas affecting patients in the medical facility.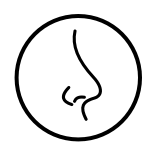 Nose
Inhalation of tear gas can cause an intense burning sensation, inflammation, and mucus production.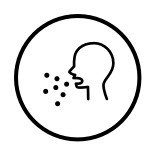 Respiratory System
Exposure can produce inflammation of the respiratory system, causing pain, coughing, difficulty breathing, a choking sensation, and bronchorrhea. Individuals with pre-existing respiratory conditions are more vulnerable to complications, and exposure can precipitate respiratory attacks and distress, resulting in hypoxia.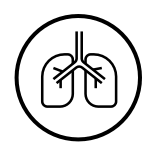 Lungs
According to the Center for Disease Control, exposure to tear gas can cause chest tightness, coughing, choking sensation, noisy breathing (wheezing), shortness of breath.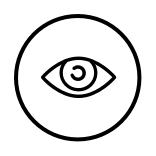 Eye
Irritation can produce tearing, redness, burning and pain, blurred vision, swelling and eyelid spasms. Exposure can also onset conjunctivitis.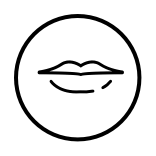 Mouth
Exposure can cause pain, salivation and drooling, difficulty swallowing, nausea, and vomiting.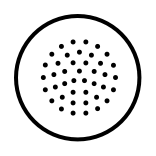 Skin
Dermal contact can result in burning, redness, itching and allergic reactions, lasting for up to several days. Tear gas can stay on clothing and prolong exposure, which can result in blistering and burning.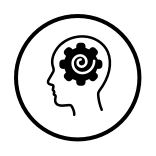 Psychological
Physicians have cautioned against the possible
psychological consequences
of tear gas exposure. Disorientation from physical symptoms can cause anxiety and panic, and there have been documented cases of post-traumatic stress disorder or PTSD and acute stress disorder resulting from prolonged or repeated exposure.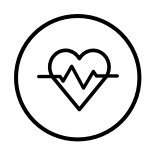 Cardiovascular System
Chemical irritants can lead to increases in heart rate and blood pressure, effects that are particularly dangerous for people with pre-existing heart conditions.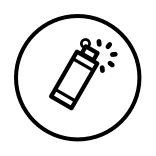 Direct Impact
Direct impact from tear gas canisters can cause injury, including head trauma, bruising and broken bones. In some cases, when these canisters have been used in such a way as to become projectiles, direct impact has resulted in death.





All dates

All type of abuses

All countries




Manufacturer

Event
Download Data




Company Overview


Revenue per year
Not publicly available

Units Sold per year
Not publicly available
Exports To

Not publicly available
Products they manufacture and sell